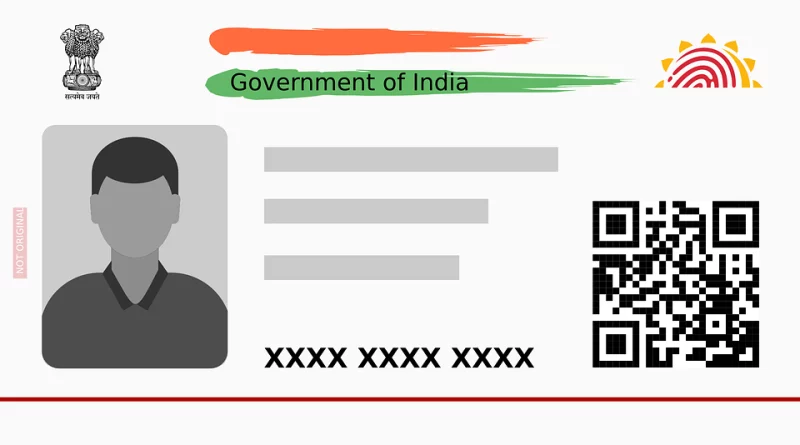 Aadhaar has emerged as a game-changer in the banking industry in today's digital era. Technology is fast revolutionizing your life and work. It is the Indian government's unique identifying number, which has transformed how you access financial services. Especially the connection of Aadhar with the banking system has resulted in various advantages.
If you are an Indian citizen, you can obtain an Aadhar card from GOI. Your Aadhar number and other vital details are mentioned in your Aadhar card. Gradually it has become a must-have tool for everyone, including customers like you, banks, and other financial institutions.
5 Advantages of Aadhaar Related to Banking & Finance
You would not want to be left behind by this digital revolution. So, here are 5 critical ways Aadhaar is essential in the banking industry explained in detail for you. Let's take a closer look!
Bank Account Opening
Gone are the days when establishing a bank account necessitated mountains of paperwork and many trips to the bank. The procedure has become astonishingly straightforward and painless because of Aadhaar. Banks now only employ Aadhaar for identity and address verification.
This facility allows you to create bank accounts swiftly and easily. You can even open a bank account online from the comfort of your home with the help of your Aadhar number. Moreover, you can access financial services, seamless transactions, and more straightforward documentation by linking your Aadhaar numbers to your bank accounts.
Direct Benefit Transfer (DBT) Scheme
Aadhaar has been critical in the Indian government's implementation of the Direct Benefit Transfer (DBT) system. If you qualify under this scheme, various subsidies and social payments can be immediately sent to your bank accounts. Aadhaar serves as a unique identification, ensuring that subsidies and benefits are delivered to only intended recipients without intermediaries or leakages.
This has expedited the implementation of social assistance programs, reduced corruption, and increased the system's general efficiency. In this way, Aadhar promotes reliability, openness, efficacy, and productivity in the systems of GOI.
Loan Disbursement and Credit Assessment
Another major advantage of this extraordinary government facility is that you can get instant personal loans using an Aadhar card. It happens because Aadhar has changed how banks assess your creditworthiness and distribute loans. You can offer banks easy access to your financial history and credit ratings by linking Aadhaar to your bank accounts.
This link will make the loan approval process quicker and more dependable. Furthermore, Aadhaar-based e-KYC (Know Your Customer) systems have streamlined your identity verification.
This integration significantly reduces the time and effort necessary for loan disbursement. By taking a personal loan with an Aadhar card, you can get the financial support you need to realize your ambition. It is most beneficial, particularly for individuals from marginalized groups.
Digital Banking and Mobile Payments
In India, the introduction of Aadhaar has cleared the path for digital banking and mobile payments. You can safely and conveniently carry out transactions using your Aadhaar number and biometric authentication via Aadhaar-enabled Payment Systems (AEPS).
This has brought banking services to the fingertips of millions. And this facility includes those in distant places as well where access to financial services was previously limited.
Aadhaar has not only made it possible for you to make seamless payments, but it has also promoted a cashless economy, fostering transparency and financial inclusion. And there is no maximum or minimum limit for these transactions. You can digitally make payments of any amount– from ₹10 to ₹10,00,000 or more. It's all at your fingertips, thanks to Aadhar!
Aadhaar card plays a pivotal role in filing income tax returns as it serves as a crucial proof of identity and facilitates seamless verification, ensuring accurate and efficient processing of tax-related transactions.
Enhanced Security and Fraud Prevention
One of the most significant benefits of Aadhaar in the banking sector is increased security and fraud prevention. Connecting Aadhaar to your bank accounts adds an extra degree of protection to your financial transactions.
Biometric identification, such as a fingerprint or iris scan, guarantees that only the legitimate account holder can access and control the account. This has dramatically decreased cases of identity theft, unauthorized access, and fraudulent activity, protecting your and banks' interests.
SEBI (Securities and Exchange Board of India) has even mandated that mutual fund distributors and stock exchanges register with UIDAI. This enables them to accept your Aadhaar card as identification and avoid identity theft.
Final Words
To summarise, the incorporation of Aadhaar into the banking industry has resulted in a paradigm shift in how financial services are accessed and delivered. Aadhaar has transformed your banking experience, from streamlining account opening to facilitating seamless transactions.
Furthermore, through the DBT system, it has allowed the effective distribution of subsidies and benefits. Aadhar has also enhanced credit availability and encouraged digital banking and mobile payments.
As stated earlier, the Adhaar card has become an indispensable tool for clients and banks, thanks to improved security and fraud protection measures. The importance of Aadhaar in the banking sector cannot be emphasized enough, as it continues transforming the banking sector and digital world.
Written by – Shiv Nanda is a financial analyst who currently lives in Bangalore (refusing to acknowledge the name change) and works with MoneyTap, India's first app-based credit line. Shiv is a true finance geek, and his friends love that. They always rely on him for advice on their investment choices, budgeting skills, personal financial matters, and when they want to get a loan. He has made it his life's mission to help and educate people on various financial topics, so email him your questions at [email protected]