What is Jio Fiber Service Id
Jio Fiber service Id is a unique series of numbers and alphabets which is to identify the specific user. It helps to identify a user, find issues, and manage the different users of Jio Fibre.
How to get Jio Fiber Service Id
Only Jio Fibre service customers have this ID. Other services of Jio have different IDs, so if you are getting any errors related to only Jio Fibre this ID will be used to solve your query.
When you install Jio fiber, only then get a Jio Fiber Service Id which you will get in your message mail, whose starting digit will be a total of 12 digits.
What is the use of Jio Fibre Service Id?
It is used in many places like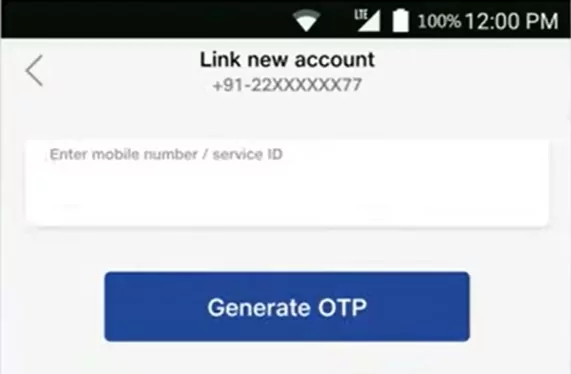 It can be used to log in instead of your mobile number Jio Fiber and related services.
While registering to myJio account.
While complaining about mobile connection etc.
Jio store login in TV.
How To Find Your Jio Fiber Service id
To find your Jio Fiber service ID, you can follow these steps:
Log in to the Jio Fiber account using your registered mobile number and password.
Once logged in, navigate to the "My Account" section.
Under the "My Account" section, you will find the "Service ID" or "Account Number" displayed prominently.
Alternatively, you can also find your service ID on the email sent to you when you first subscribed to Jio Fiber, or on your bill statement.
You can also check with customer support for the service id.
How to Get Jio ID and Password
To get a Jio ID and password, you can follow these steps:
Go to the Jio website or download the MyJio app from the Google Play Store or Apple App Store.
Click on the "Sign Up" or "Create New Account" button.
Fill in your personal details, including your name, mobile number, and email address.
Create a strong password that meets the requirements (e.g. a combination of letters, numbers, and special characters) and confirm it.
Click on "Submit" or "Create Account" to complete the registration process.
Once your account is created, a verification code will be sent to your registered mobile number.
Enter the verification code to verify your mobile number and activate your account.
After successful verification, you will be able to log in to your Jio account using your mobile number and the password you created.
Note: If you forget your Jio ID or password, you can use the "Forgot ID/Password" option on the login page to reset it.
FAQ
How do I create a Jio service ID?
1. Open the Jio app and click on 'sign up'.
2. Type your Jio SIM number and click on 'generate OTP.
3. Enter the OTP (which is sent to your registered mobile number) and the email id.
4. Set the password.
5. Tap on 'sign up'.
6. You will receive a verification link on your email id, verify that.
7. Your Jio account will be activated.
8. Now you can sign in to the MyJio app using your Jio id and password. You will now be able to use Jio apps and services.
How can I create Jio ID without Jio SIM?
There is no other bypass option to create Jio Id without Jio Sim, you can ask your friend who has Jio sim and use it for Jio ID creation.
Conclusion
Hope you got the help and solution from this article.
If you have any doubts or questions do ask us in the comment box.