Hey, guys welcome to nikhilnishankar.in, in this post, I am going to show you how to See Deleted Whatsapp Messages. So let's get started.
How To See Deleted Whatsapp Messages?
step 1:- download whatsRemoved+ App from Playstore.
Step 2:- After downloading open the app then they will ask permission to click on Accept and then enable access to WhatsRemoved+ App from settings.
Step 3:- Now you have to click on the Whatsapp button and then click on Next.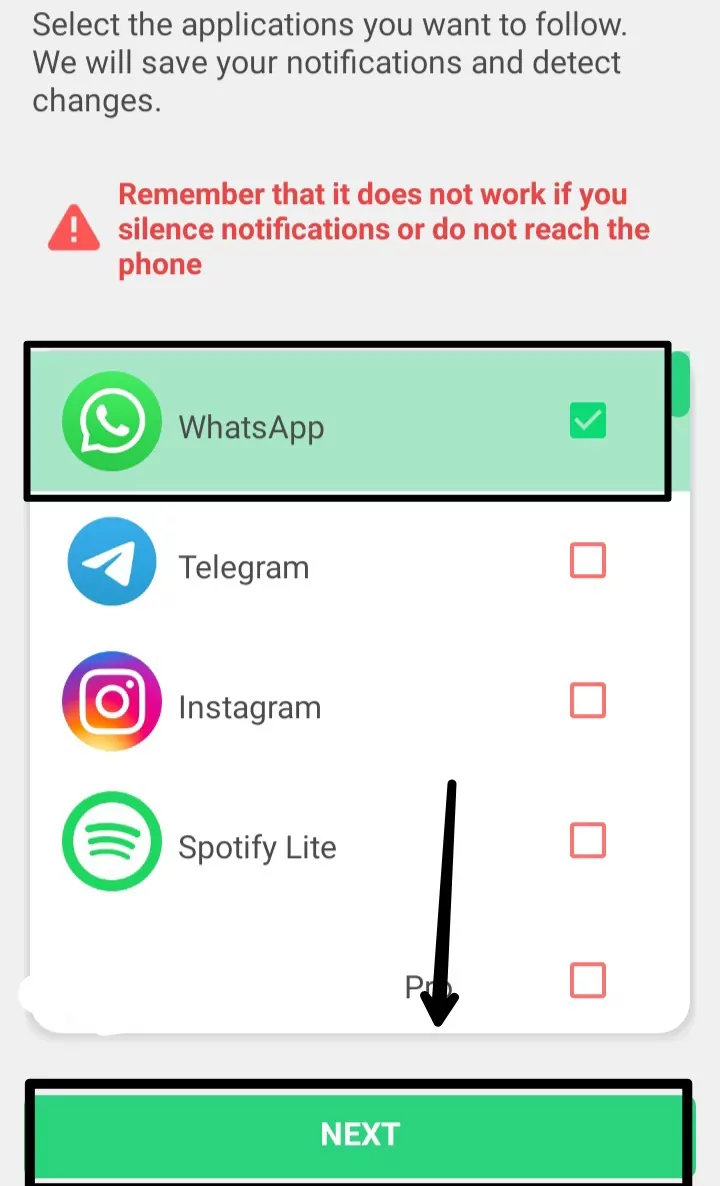 step 4:- Now they will ask 'Do You want to Detect and save Deleted files' then click on yes save files.
Now The setup of the App is done now if anyone sends and deletes a message in WhatsApp you will See deleted Whatsapp Messages In WhatsRemoved+ App.
Read more:- sub4sub WhatsApp group 
Let me show you with example.
My friend send me a message and deleted it immediately before I read It will say this message was deleted In Whatsapp but I can see deleted messages in the whatsRemoved+ app (shown in the image below).
So guys by this method you can See Deleted Whatsapp Messages
Read More:- How To Enable Two Factor Authentication on Instagram(2021)
Read More:- How To Delete Telegram Account Permanently
Can we See Deleted videos, Images, and files in WhatsRemoved+ App?
Yes, you can also See deleted videos, images, and files in WhatsaRemoved+ App.
You can see below my friend sent me file, videos, and images and deleted them from everyone but I can see them in the whatsRemoved+ App.
Read More:- Download Whatsapp status in file manager without any application
Can We See Deleted Messages Of Others Apps in WhatsRemoved+?
Yes you can see deleted messages of other apps such as Instagram, Telegram, etc In WhatsRemoved+ for that you have to follow the below steps:-
Step 1:- Click on the Settings button and then click on configure selected Apps and permissions
Step 2:- Now select your desired apps and then click on Next after that Click on yes save files 
Then your settings will get saved and then you will receive deleted messages from the apps you selected.
( you will also receive deleted Images, files, and videos)
Read More:- 30 Useful Keyboard Shortcuts For Windows
Additional settings for whatsremoved+ App.
• Security:- Guys if you want to secure your whatsremoved+ app by setting lock you can do this by clicking on the security button in settings.
• changing theme:- If you want to change your theme you can do that by clicking on the display settings Button in the setting.
• Exporting History:- You can Also export app history by clicking on the export history button.
• Delete Old messages:- If you want to Delete old messages from the app click on the clean old messages button in settings and then you can delete messages from 1-12 days old.
• Clear cache:- if you want to clear cache you can do so by clicking on the empty cache button in the settings.
Read More:- How to Download Instagram Reels Without Any App.
Conclusion
So guys In this post I show you how to See Deleted Whatsapp Messages, Videos, images, files, etc, and more information about the Whatsremoved+ app I hope You understand 
Thanks for Reading.