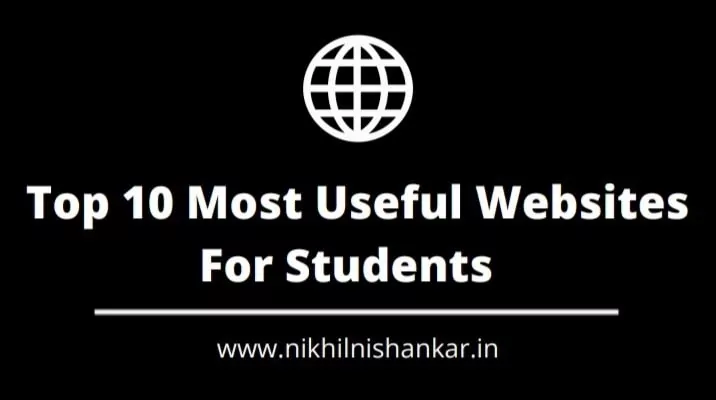 Hey, guys welcome to nikhilnishankar.in, In this post, I am going to tell you the Top 10 Most Useful Websites For Students. So let's get started 
Internet Is the most important thing for everyone, especially for students which helps them in learning and developing themselves, it serves as a teacher to students through which students get information, so Below I provided the Top 10 Most Useful Websites For Students which will help them in their daily life. 
Top 10 Most Useful Websites For Students
Coursera is a popular platform that provides courses. Millions are courses are available on Coursera, with the course also providing the certificate to its users 
it is the most trusted and widely used platform to learn. especially for students who want to learn online. The cost of courses is much lower than any tuition or institutions and many courses are also available for free so, students must check out Coursera.
Wikipedia provides detailed knowledge about various topics we search on the Internet. It's a huge platform where everyone can gain knowledge for free.
It's made easy for students to get knowledge about a particular topic through Wikipedia in very little time, so it plays important role in student's life.
Keepmeout is a useful site if you are very addicted to social media and want to get rid of it, then this site is very important.
Most students get distracted In their studies because of social media but
with the help of this website, you can limit your addiction to social media.
Sleepyti.me tells you the best timing to sleep and wake up because maintaining sleeping time is important for the health Of students so, it's considered one of the useful websites for students.
l websites for students.
Mentalfloss.com is an amazing magazine that provides knowledge, quizzes, and interesting facts. More than 20 million users use Mentalfloss.
you can also test your knowledge by playing different brain teaser games on mentalfloss.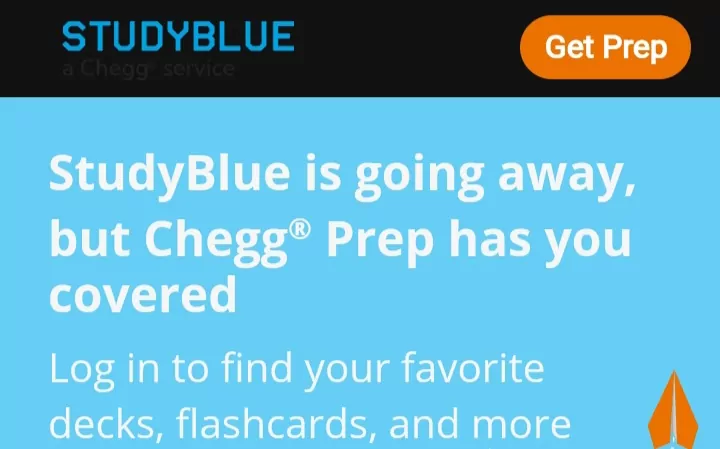 Study blue is a trusted studying platform
for higher school and college students there students can upload study materials and can also solve quizzes.
Through Studyblue you can also connect with the students studying the same topic or subject and can discuss and solve your doubts. Through this website, you can collect important notes on a particular subject or topic. 
Udemy is a platform used by 35+ million users which provides the best courses where you can buy courses for very cheap and some are offered free for a limited time, with those courses you can learn and enhance your particular skills.
After the course, they also provide certificates to the user.so Udemy is very useful for those students who want to learn online.
Efollett is a platform that provides books to schools, institutions, and libraries, and it's a very useful website for students where students can sell their previous class textbooks and can buy current class textbooks at a low price that's why it is said to be Most Useful Website For Students.
Quora is a popular platform used by 190+ million users, where you can ask questions about any topic and you can answer the questions you know, thus you can gain knowledge and Clear your doubts from quora.
Lynda provides video lectures taught by expert teachers, video lectures are related to Programming, Coding, web development, and more related to technology at a Cheap price, it's a highly trusted website with more than 42 million users. So if you are interested in Tech you should use Lynda.
Read More:- How To See Deleted Whatsapp Messages
Read more:- How To Enable Lazy Loading In Blogger
Conclusion
So guys in this post I told you the Top 10 Most Useful Websites For Students that every student should use
Thanks for Reading.