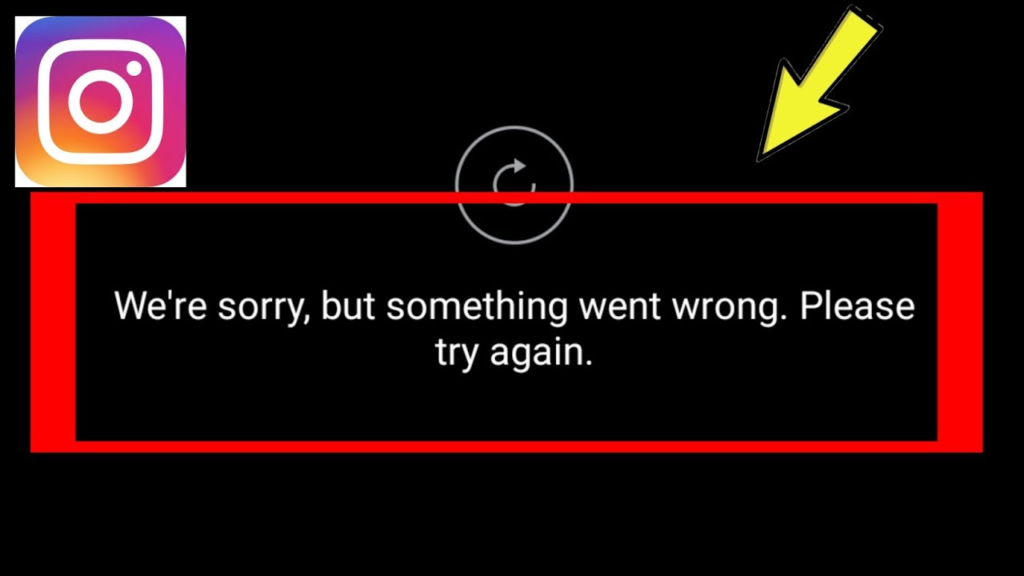 Instagram Reels have become a popular way for users to share short, engaging videos with their followers. However, like any other technology, occasional errors may occur, leaving users frustrated when encountering the dreaded message:
"We're Sorry, But Something Went Wrong. Please Try Again."
In this comprehensive guide, we'll explore the possible reasons behind this issue and provide step-by-step solutions to get you back to creating and enjoying Reels hassle-free.
Fix Instagram Reels We're Sorry, But Something Went Wrong. Please Try Again Problem
1. Check Your Internet Connection
The first step in troubleshooting any online issue is to ensure a stable internet connection. Poor network connectivity can often lead to errors while using Instagram Reels. Here's what you can do:
Turn off your Wi-Fi or mobile data, wait for a few seconds, and then reconnect to it. This simple act of reconnection can often resolve minor connectivity glitches.
If you are using Wi-Fi, try switching to your mobile data or vice versa. Testing with an alternative network can help identify whether the issue is specific to your network.
2. Update the Instagram
App Outdated versions of the Instagram app can occasionally cause compatibility issues with new features like Reels. Keeping your app up-to-date is essential for a smooth experience. Follow these steps:
Search for "Instagram" and tap on the "Update" button if an update is available.
Visit the App Store or Google Play Store on your device.
3. Clear Cache and Data (Android Users Only)
If you're an Android user, clearing the Instagram app's cache and data can help resolve various problems. Here's how to do it:
Go to your phone's "Settings."
Find and select "Apps" or "Applications."
Locate and tap on "Instagram."
Click on "Storage."
Choose "Clear Cache" and "Clear Data."
Please note that clearing data will log you out of the app, and you'll need to log back in.
4. Check for Server Outages
Instagram's servers may occasionally experience downtime or outages, causing disruptions in service. To check if Instagram is down for everyone or just you:
Visit a website like "downdetector.com" or "outage.report."
Search for "Instagram."
Explore the live outage map or check user reports to see if others are facing similar issues.
5. Update Your Phone's Operating System
Sometimes, the problem might be rooted in an outdated operating system. Updating your phone's OS can fix compatibility issues. Here's what you should do:
For iOS devices, go to "Settings" > "General" > "Software Update."
For Android devices, navigate to "Settings" > "System" > "System Update."
6. Uninstall and Reinstall Instagram
If none of the previous steps worked, uninstalling and reinstalling the Instagram app might be the final solution:
On iOS devices, press and hold the Instagram app icon until it jiggles, then tap the "X" to delete it. Then On Android devices, go to "Settings" > "Apps" > "Instagram" > "Uninstall."
After uninstalling, visit the App Store or Google Play Store to reinstall Instagram.
Conclusion
Encountering the "We're Sorry, But Something Went Wrong. Please Try Again" error while using Instagram Reels can be frustrating, but by following these troubleshooting steps, you can resolve the issue and get back to sharing your creative content with your audience.
Try to check your internet connection, keep your app and phone updated, and clear cache or data if you're an Android user. If all else fails, you can uninstall and reinstall the app. Happy Reeling!