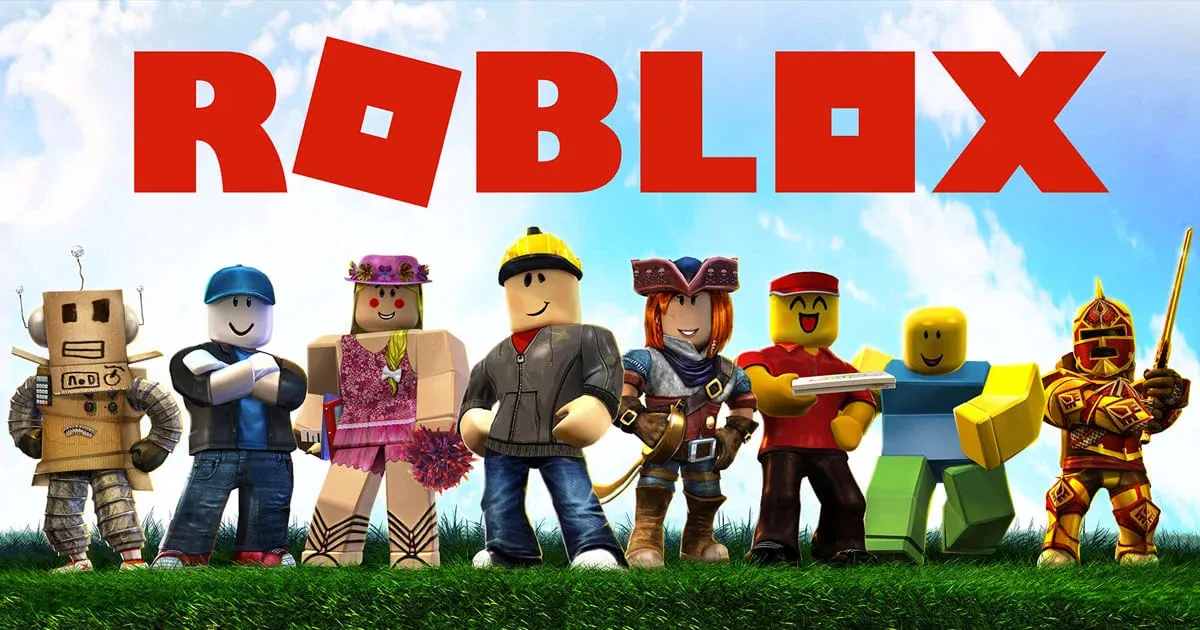 In the dynamic and ever-evolving landscape of online gaming, Roblox has managed to carve out its own unique space, captivating the attention and creativity of millions of players across the globe. However, even within the realm of seamless technology, occasional roadblocks can emerge.
One such issue that Roblox enthusiasts might encounter is the Irritating "Something Went Wrong, Please Try Again" error message, which can abruptly disrupt the process of logging into the platform using smartphones. This article seeks to guide you through a comprehensive set of troubleshooting steps that can help you swiftly overcome this obstacle and seamlessly rejoin the immersive universe of Roblox, so read the article till the end.
Roblox 'Something Went Wrong, please try again' While Login
1. Check Your Internet Connection
The very foundation of any successful online interaction is a stable and reliable internet connection. Before delving into more intricate solutions, it's a compulsory step to ensure that your smartphone is securely connected to a trustworthy Wi-Fi network or that your mobile data signal is robust.
Inconsistent or weak connectivity can lead to communication breakdowns between your device and the Roblox servers, thereby triggering the vexing "Something Went Wrong, Please Try Again" error message.
2. Verify Server Status
At times, the underlying issue might not originate from your end. Roblox's servers can occasionally experience temporary downtime owing to maintenance activities or unforeseen technical glitches. To ascertain whether the servers are operational, it's advisable to visit Roblox's official social media channels or their dedicated website. Here is twitter handle of Roblox.
In the event of ongoing server-related issues, rest assured that the Roblox team is diligently working to restore normal play on the game. In such cases, patience can indeed be a virtue as server-related challenges are addressed.
3. Update the App
As technology advances, app developers often release updates to enhance performance and address any underlying bugs. Utilizing an outdated version of the Roblox app may lead to compatibility issues with the servers, thereby triggering the aforementioned error message.
By visiting your smartphone's designated app store, locating the Roblox app, and initiating any available updates, you might potentially resolve the issue and subsequently enjoy a smoother login experience.
4. Clear Cache and Data
Cached data, which accumulates over time, can occasionally contribute to conflicts within the app. Navigating your smartphone's settings, locating the Roblox app, and opting to clear both its cache (offload App option on iOS devices) can prove instrumental in eliminating any corrupted files that could be contributing to the occurrence of the error.
5. Restart and Reinstall
As a fundamental troubleshooting measure, a simple restart of your smartphone can often yield positive results by refreshing its system and eliminating minor glitches. Should the error persist, considering the option to uninstall the Roblox app and then subsequently reinstall it can provide a fresh start by ensuring that the app version is devoid of any lingering problems.
6. Check Account Credentials
In certain instances, the root cause of login issues could be as minor as an unnoticed typo. Ensuring the accurate input of your username and password prior to attempting a login is a rudimentary yet crucial step in addressing login-related errors.
7. Try Another Device
If the opportunity presents itself, attempting to log in to your Roblox account using an alternative device can offer valuable insights into whether the error is device-specific or account-related.
8. Turn Off VPN or Proxy
While virtual private networks (VPNs) and proxy servers serve the purpose of enhancing privacy and security, they can occasionally impede app connections. Temporarily disabling any active VPN or proxy services and subsequently attempting to log in can help ascertain whether these services are instrumental in causing the error.
9. Contact Roblox Support
In the event that none of the aforementioned steps yield the desired outcome, don't hesitate to seek assistance from Roblox's dedicated support team. They possess the expertise to offer tailored guidance and solutions that are aligned with your unique situation.
Conclusion
Navigating the intricacies of the "Something Went Wrong, Please Try Again" error message that can manifest during attempts to log in to Roblox on your smartphone may seem daunting. However, by harnessing the power of a comprehensive array of troubleshooting steps, you can confidently tackle this challenge and effectively restore your access to the captivating and immersive world of Roblox.