Many encounter an "Invalid Parameters" error when using the Insta. As a tech enthusiast, I know some solutions and in this post, I will share them with you. If you are facing this issue, here are some solutions you can try them.
Also Read:
Why Can't I Post Reels on Instagram Story
How To Find Your Jio Fiber Service id & Password
Fix Jio Phone Instagram Reels/ Video Volume Not Working
Step-by-Step Guide to Use Instagram on Jio Phone
Understanding the 'Invalid Parameters' Error Of Instagram
The 'Invalid Parameters' error on Instagram often occurs when there is an issue with the information you've provided during login or account creation. Let's explore the possible causes of this error:
1. Incorrect Username or Password: If you've mistyped your username or password or forgotten your password, Instagram will display the 'invalid parameters' error message.
2. Browser or App Cache: The error message may also be linked to browser or app cache problems. Over time accumulated cache can lead to glitches and errors within the Instagram app.
3. Server Issues: Instagram may experience server issues from time to time, resulting in the 'invalid parameters' error.
How to Fix Instagram 'Invalid Parameters' Error On iOS & Android
1. Right Input
While typing your Number or email please don't use any symbols, also remember to enter a valid number. Sometimes people enter an 11-digit number in a hurry so check that too.
If you are encountering the 'Invalid Parameters' error with your Phone number, try using your email. Sometimes, this simple switch can resolve login issues and let you access your account.
2. Check Your Internet Connection
The first thing to do when encountering the "Invalid Parameters" error is to check your internet connection. Ensure you are connected to a stable and strong Wi-Fi or cellular network. If you are not, try moving closer to the router or restarting your device.
3. Update the Instagram App
Outdated apps can sometimes cause errors like "Invalid Parameters." To fix this, ensure your device's Instagram app is up to date. You can check for updates by going to the app store or Play store on your device, finding Instagram, and selecting "Update."
4. Clear Cache and Data
Clearing the cache and data of the Instagram app can sometimes fix errors. To do this, go to the settings on your device, select "Apps," find Instagram, and then select "Clear Cache" and "Clear Data."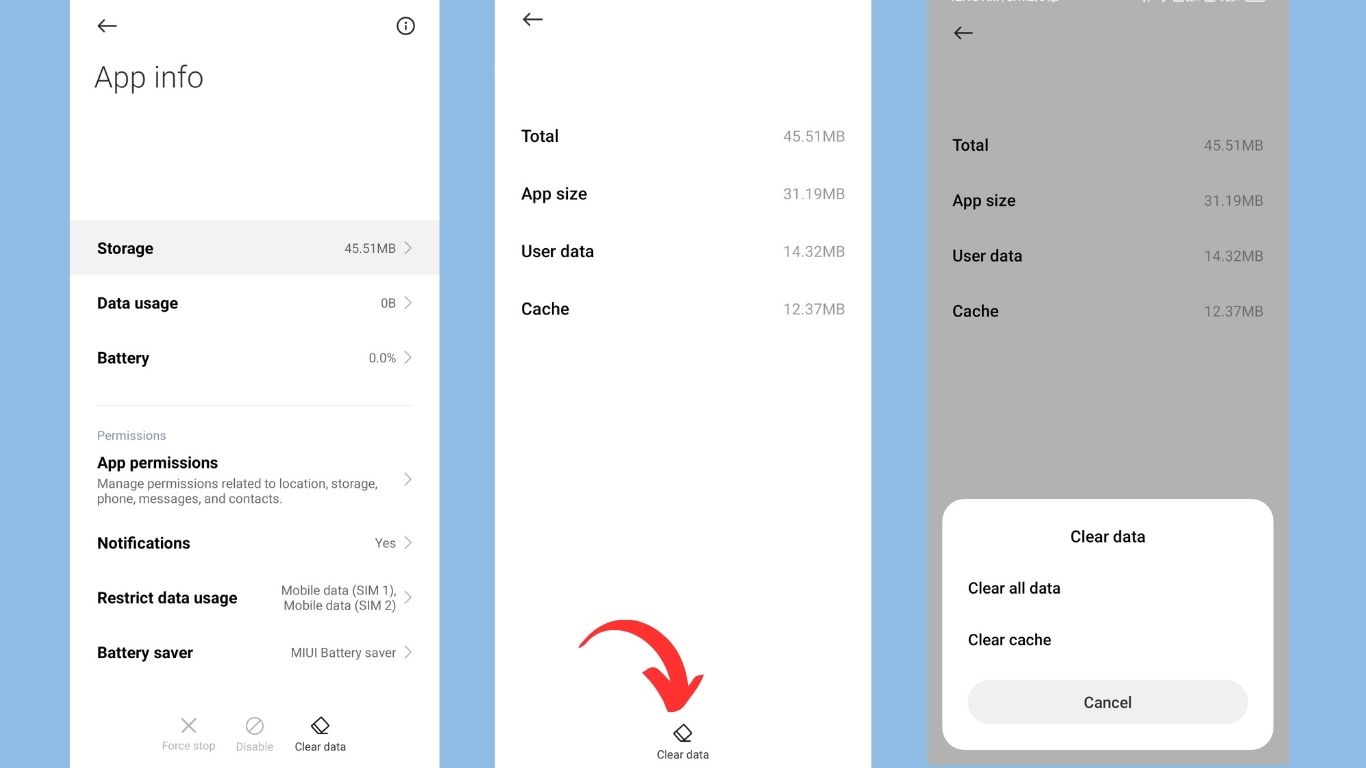 5. Use Another Device
If you are constantly getting issues with Invalid Parameters then try to log in account on another device, and see if the issue persists, Then it's the problem from Instagram try to contact them.
If the account logs in easily on another device it means the problem is within your device try to restart the device and clear the cache, and the issue may be solved.
6. Log in Through Facebook:
If you're still encountering the 'Invalid Parameters' error, consider logging into your Instagram account through Facebook. This method can sometimes bypass this error and allow you to access your Instagram account without issues.
6. Contact Instagram Support
If none of the above solutions work, you can try contacting Instagram support for further assistance. To do this, go to the Instagram Help Center and select "Report a Hacked Account" or "Report a Login Issue," depending on the nature of the error.
Final Words
Encountering the "Invalid Parameters" error on Instagram can be frustrating, but there are solutions you can try. By checking your internet connection, updating the app, clearing cache and data, trying a different account, or contacting Instagram support, you can fix the issue and continue using the app without any problems.
Do comment if you have any issues or know any other solution trick.