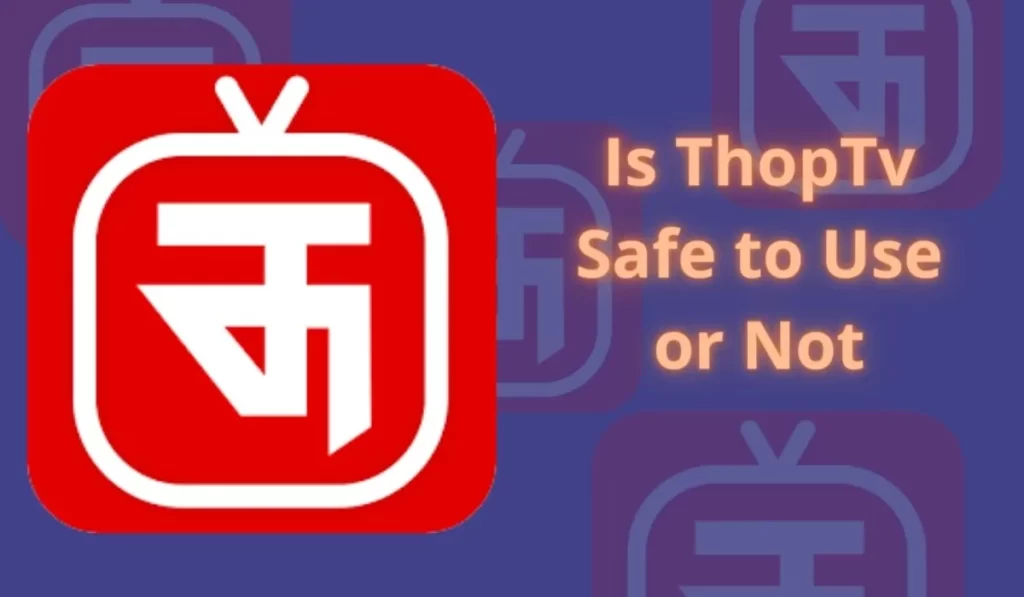 ThopTv is the best option to watch any kind of premium content, so people think about downloading ThopTV with the help of this one app. There is a lot of content to watch is commonly paid but the ThopTV role comes here and it provides a lot of channels and videos which are not available elsewhere on the internet.
So today in this post we are talking about is that thopTV legal to use or not. We will see different laws and rules which violets when you use ThopTV to see videos. And we will also see if there is any virus or malware in it that can harm your device. So do read till the end.
Is ThopTv Safe to Use or Not
Well to get an answer to this question we will analyze ThopTV in three different aspects one is malware threat, user Privacy issues and the third is legality.
1. Malware & Virus in ThopTv
Malware is computer software such as a virus that the user does not know about or want and is designed to damage how a computer or computer network.
So first we downloaded 3 ThopTV apps of the same version from multiple sources(websites). Then we analyzed those versions of ThopTV on the Virustotal Android app which is one of the best antiviruses.
When we analyzed ThopTv all apps for malware we found that ThopTV was infected with 7 different types of malware that can potentially damage your phone or it may slow down your phone.
2. Privacy issues of ThopTv
When we download ThopTV it asks you for unnecessary permission like contact, location, camera, and accessibility permissions.
This indicates ThopTV is seeking your personal information which they sell to third parties and get money for that. Now, this data can be used in a good way or bad way which is up to that third party authority.
But one thing is true your personal data comes under potential threat which is not good for you.
3. legal issues of ThopTv
To check whether ThopTV is legal or not we visited some we surfed the internet and found that streaming any TV channel or video without the consent of the legal owner is a copyright breach.
In past, many cases have happened where many big YouTube channels were deleted only because they were not obeying the rules of copyright.
In end, we didn't find any agreement between ThopTV and TV channels thus it makes ThopTV illegal by authority, thus it is not available on PlayStore but it is still it is illegally available to download on some sources.
FAQ
Conclusion:
We didn't find any good thing about ThopTV considering Malware, Privacy issues, & legal issues thus we are here with a conclusion that using ThopTV is not a good habit that's 100% sure.